So I've told you about my wedding and a little about my business, so I thought I should tell you a little about my life currently, because I need your help!
As you all know from my first blog, we are desperately trying to save for our first home. In August last year we moved in to my sisters home to save money for our deposit. She lives in a house that (was) way too big for just her and my niece, and so I approached her with an idea and she said yes! The house is now perfect for a family of 6.
Everyone is really cautious about the idea and asks what it is like living with your big sister. It's actually brilliant! It's a three storey house and she (and my niece) live on the top two floors and we live on the bottom. It sounds cramped but we have a really good set up and it's actually quite big! So the ground floor has two bedrooms, a kitchen and a shower room, a porch and a huge storage cupboard.
We actually don't see each other that often (unless we're decorating, see below!) as it's like living in our own self contained flat, with a shared entrance.
I have always been a HUGE fan of interiors, especially seeing all the wonderful homes on Instagram, and so when we moved here the decor was quite, if I'm honest, bland and boring. Long story short, the house looks beautiful now (LOL!). So far we have decorated the entire top two floors, all three landings, a porch and our two bedrooms on the ground floor (much to my sisters dislike, haha!). There is still my bathroom and kitchen to decorate and then onto the gardens. I'm so excited! I so wish that I had taken before and after photos because the house is definitely Insta worthy now!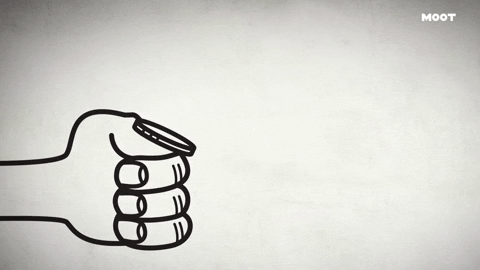 We also opened up a 'Help To Buy ISA' which has been a brilliant way of saving and I so wish we had done this sooner. We still need to open an extra one as we already had an ISA in the last tax year so we were unable to at that point. We also put a little amount away into an extra savings account each week and top up with anything we have left at the end of the month. One thing that is utterly brilliant and I would HIGHLY recommend if your bank offers it, is the 'Save The Change' savings option. For example, if you spend £2.50 at the shop, your bank will transfer the extra £2.50 into your savings account. Basically it will transfer the change of what you have spent, via card, up to £5 or £10. It's brilliant and you would not believe how much you can save just by going about your everyday life.
Do you have any other tips, tricks or things I should know or do? Did you live with a family member to save for your deposit? What are your experiences on getting onto the property ladder? Please let me know below. I love hearing about other peoples experiences with becoming first time buyers. I think it's going to take us years and years but for the meantime we are happy where we are, even if my sisters bank balance isn't haha!
Print Of The Week:
This weeks print of the week is a Stephen Hawking classic quote, "Remember to look up at the stars, not down at your feet". It is available at 50% off (plus free delivery) for one whole week via Etsy!
Love,
Sophie



Please reload